Jollie Donates to Lucy's Love Bus
I will never forget giving our first Jollie mat to one of our Love ...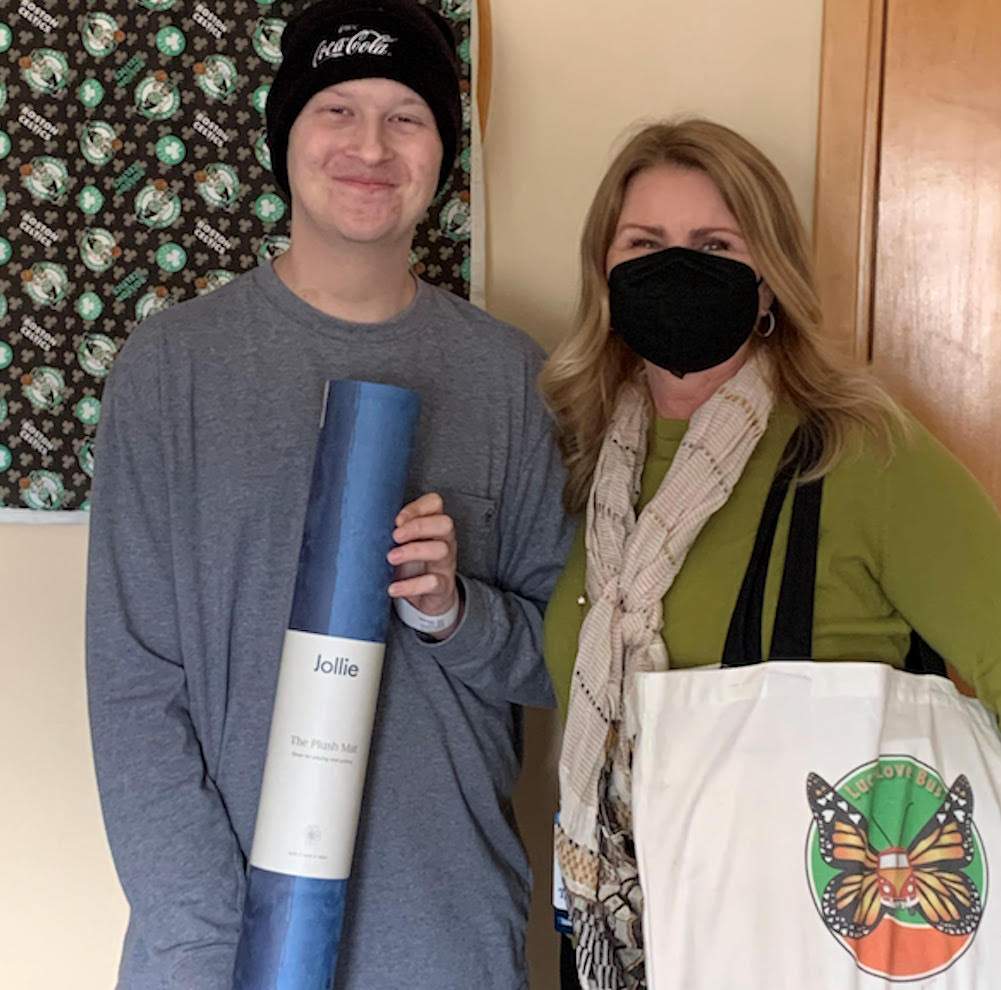 Can you tell me about the Lucy's Love Bus mission and history?
Lucy's Love Bus is a 502c3 nonprofit that helps children with cancer by providing free integrative therapies such as yoga, meditation, massage, acupuncture, music therapy and therapeutic horseback riding. Our mission is to deliver, joy, comfort, and quality of life to children and their families by offering free integrative therapies.
How many patients and families does Lucys' Love Bus support each year?
We support hundred of families a year with our group programs as well as our in-hospital programs in New England hospitals.
Can you tell me more about your programs and the yoga that you offer?
Our yoga and meditation programs serve several New England hospitals in person at Tufts Children's in Boston, Baytstate Medical Center in Springfield, MA and Hasbro Children's Hospital in Providence Rhode Island.
How did Lucy's Love Bus meet the Jollie team and decide to partner?
Our Boston Healing Room Teacher Ann Biese had a friend buy her a Jollie mat as a gift and she loved it so much she looked up the company and saw how they support pediatric and just knew it was a connection she had to make.
What are you most looking forward to in working with Jollie?
I will never forget giving our first Jollie mat to one of our Love Bus teens as he was packing up to go home said, "I am so looking forward to going home and I promise Ann I will keep on meditating."
 Another young preschooler squealed with delight when we did yoga on our Jollie mats and said "Ohhh  Miss Ann these are so soft just like a blanket.
As their yoga teacher for me to hear how important just having a mat that brings emotional and physical comfort to our Love Bus kids just makes my heart fill up with pure joy! and know that having partners who support us, and our Love Bus kids is so valuable.