Fill The Cart
Join Jollie as they fill yoga carts in hospitals across the US.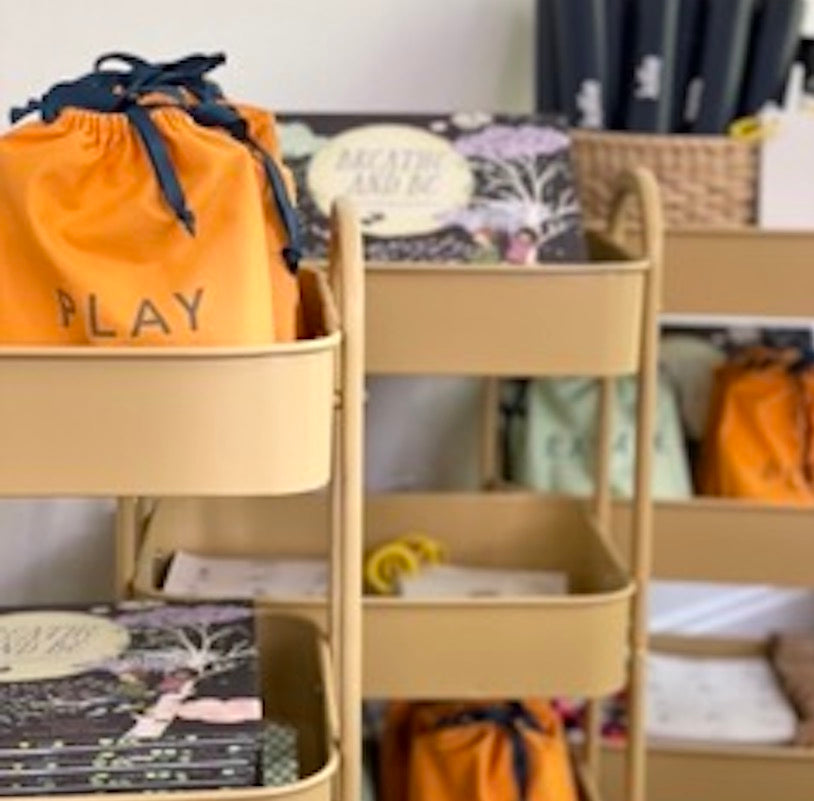 When Hilary and Elizabeth started Jollie, they had a dream of having a Jollie cart in hospitals around the United States. Children can pick an item from the cart to be used in their room, with a visitor or in some hospitals, in the yoga room.
This year, this dream becomes a reality. From August 10 to August 24, Jollie will hold it's annual 30% off sale with proceeds going to fill yoga carts across the US., and have invited companies across the company to join in.
The items that will be offered in the yoga carts are Jollie's own Happy Kid Kit items.

Jollie's mission is to bring more yoga to children and families and to give back specifically to children with pediatric cancer. For each mat purchased, one is donated to a patient participating in yoga therapy.
Research studies show yoga improves everything from sleep and reduced anxiety to improved GI function in children with cancer. 
We are thrilled to be building yoga carts for the following hospitals