5 Takeaways from The Sculpt Society IRL Tour
NYC 2021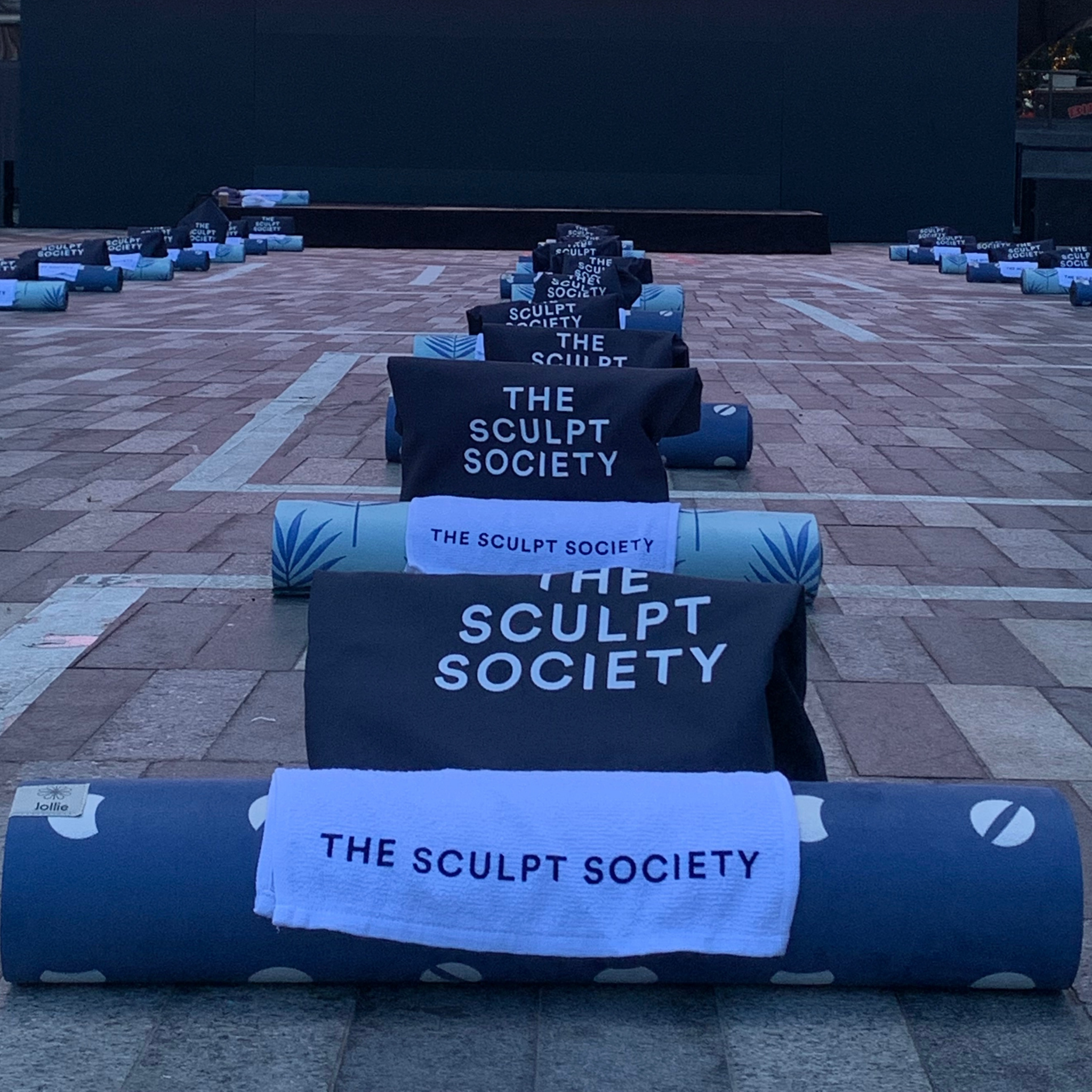 Megan Roup, celebrity trainer and creator of The Sculpt Society launched an in-person four-city tour across the US this fall and we were thrilled to be a part of The Sculpt Society IRL Tour's SOLD OUT stop in New York City!
The immersive experience included her unparalleled fitness method, special guests, meet + greets, "fireside chats," retail opportunities, on-site beauty, health and wellness activations, as well as an incredible swag bag for participants to take home, including Jollie's Nuts and Bolts and Palm print Plush Mats. Our mats were used throughout the killer workout and seeing our product in action was truly an incredible experience. Thank you, Megan -- it was such an honor to have our product alongside your passionate team and witness your workout in person!
Here are our 5 takeaways after experiencing and participating in TSS IRL:
NYC is still NYC!
It's been a while since we've been to New York City and it was so much fun to enjoy the vibrance and beautiful weather. Although some things have changed post-COVID (the crowds are not as large and a lot of stores are closed), you can feel the spirit is still there and people are coming back.
Hudson Yards
It was so fun to see Hudson yards and the Vessel in person. The Vessel is an interactive artwork imagined by Thomas Heatherwick and Heatherwick Studio comprised of 154 intricately interconnecting flights of stairs -- almost 2,500 individual steps and 80 landings. This sculpture provided the most breathtaking backdrop for the live event. It is such a fun new development with lots of shops and fun restaurants and a straight view of the Hudson River. 
The Workout
The Sculpt Society's at-home sculpting workout programs are amazing to take and watch! No wonder why they are the #1 Sculpt & Dance Cardio Workout! They are great for anyone with busy schedules, and we love that her classes can be as short as 15 minutes to fit a bit of mindful movement into a busy day!
The Community
The energy was so positive and exciting! We were really inspired by the community of people from the TSS team, other vendors and participants, and walked away feeling so full of energy!
The Feedback
We were humbled by the number of people that told us how much they loved their Plush Mats! Of course *we* know they are great, but to see people use it and then immediately fall in love is exciting! THANK YOU to everyone who took the time to say hello & give us such warm feedback.
Thank you again to Megan (and her entire team) and all of the inspiring attendees who made this day so incredible.