Laissez les Bons Temps Rouler…Jollie style!
Mardi Gras inspired yoga games and activities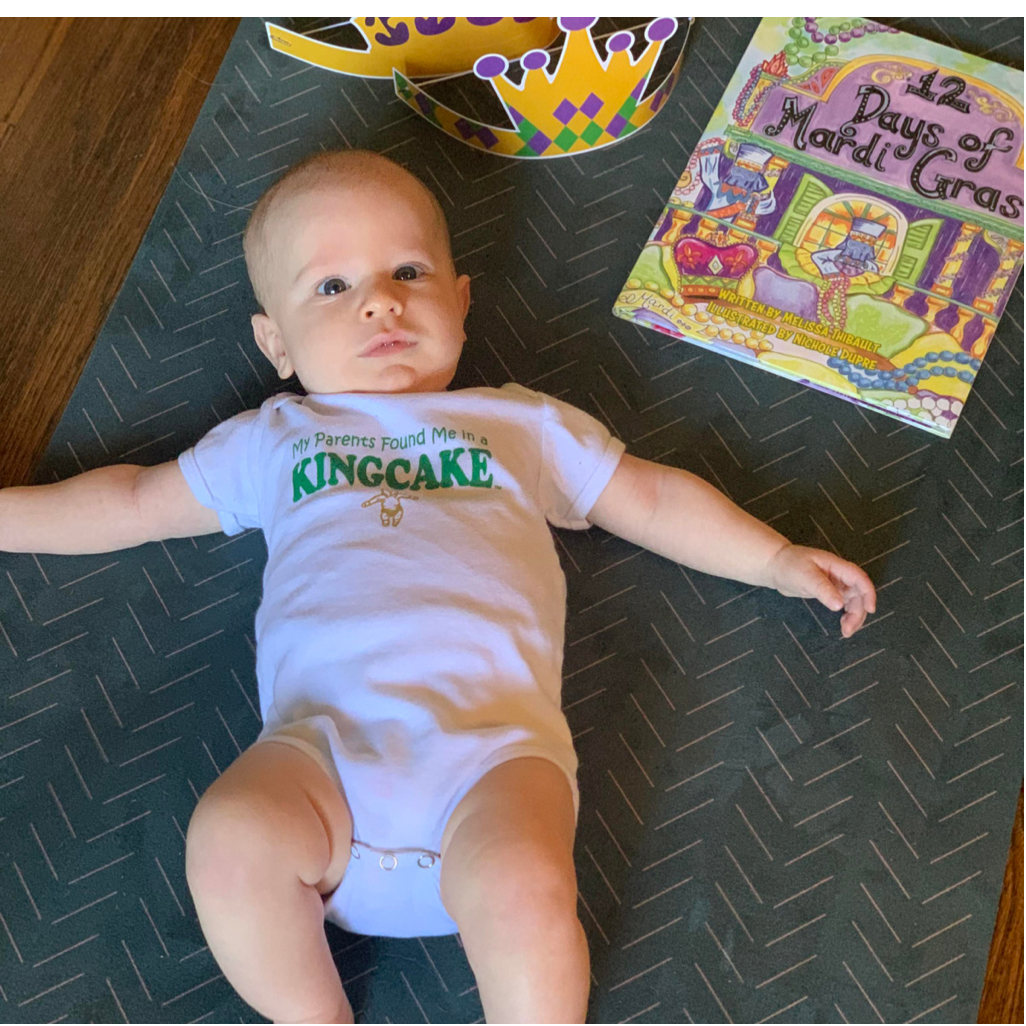 Mardi Gras, or Fat Tuesday, is the celebration leading up to Ash Wednesday and includes weeks full of colorful foods, parades, and festivities celebrated all over, but especially in New Orleans, our co-founder Hilary's hometown.
Here are some ideas of how you can bring the fun of Mardi Gras into your home! Plan a creole-themed lunch, pick up a king cake, and have your own Mardi Gras themed party with these fun activities.
Read Together:
The Little Float That Could by Yvonne Perret. Despite his size and lack of experience, he was determined to ride in Mardi Gras and tried his hardest and accomplished the entire parade route with the help of his friends rooting him on.
Mindful Movement:
Have your very own marching parade to "When the Saints go marching in".Two taller children or adults make a "Crescent City Bridge" with their hands touching overhead and children take turns crawling on all fours pretending to be a float or marching like they're in a marching band under the bridge.
Savasana: Focus on inviting children to tap into all of the senses that can be experienced at Mardi Gras, such as the smell of King Cakes and Creole food, the sound of the marching bands and jazz music, the sight of the beautifully decorated and colorful floats and costumes of the dancers and band members, the touch of the beads and doubloons that you catch as float members throw them to you.
Game:
For some extra laughs and movement, play this Mardi Gras Themed game. All you need is a numbered dice game and children take turns rolling a dice and doing the pose they land on.